Announcement Coming Soon Event
Published on 29 August 2021 by William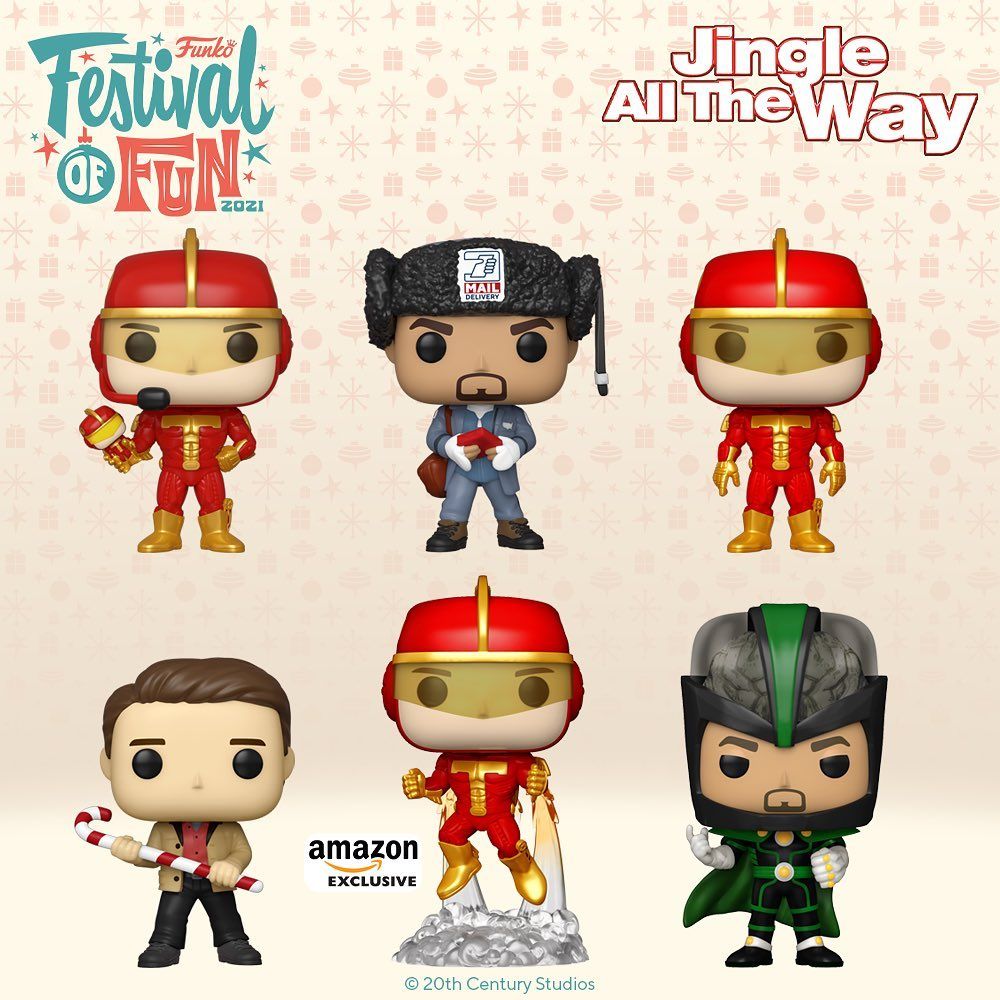 First POP figures from the movie Jingle All The Way with Arnold Schwarzenegger
Funko launches the hostilities for the Christmas season a little early by unveiling the first POPs in the colors of this end of the year during the "Festival of Fun" event. For the occasion, Funko is revisiting one of the great Christmas movies starring Arnold Schwarzenegger: The Toy Run.
This comedy, released in 1996, follows Howard Langston on Christmas Eve as the father of a family tries to get the toy his son ordered: the Turbo Man. Problem is, this toy is the most wanted by children, and on Christmas day, it's obviously out of stock everywhere... What was supposed to be a simple purchase will turn into a crazy race for Howard, transporting him in the skin of the superhero, facing a strong opponent.
Funko makes us go back to the Christmas movies with a perfect nostalgia. In total, there are 6 POPs from the movie that we will be able to collect: Howard and Myron of course, but also two POPs of the toy / superhero Turbo Man including a version where he flies and finally, the two main characters in POPs where they take the respective outfits of the hero (Turbo Man) and the villain (Dementor).
Franchises related to this news 💖
POP related to this news 🧙‍♂️