Announcement Coming Soon
Published on 12 August 2021 by Ugo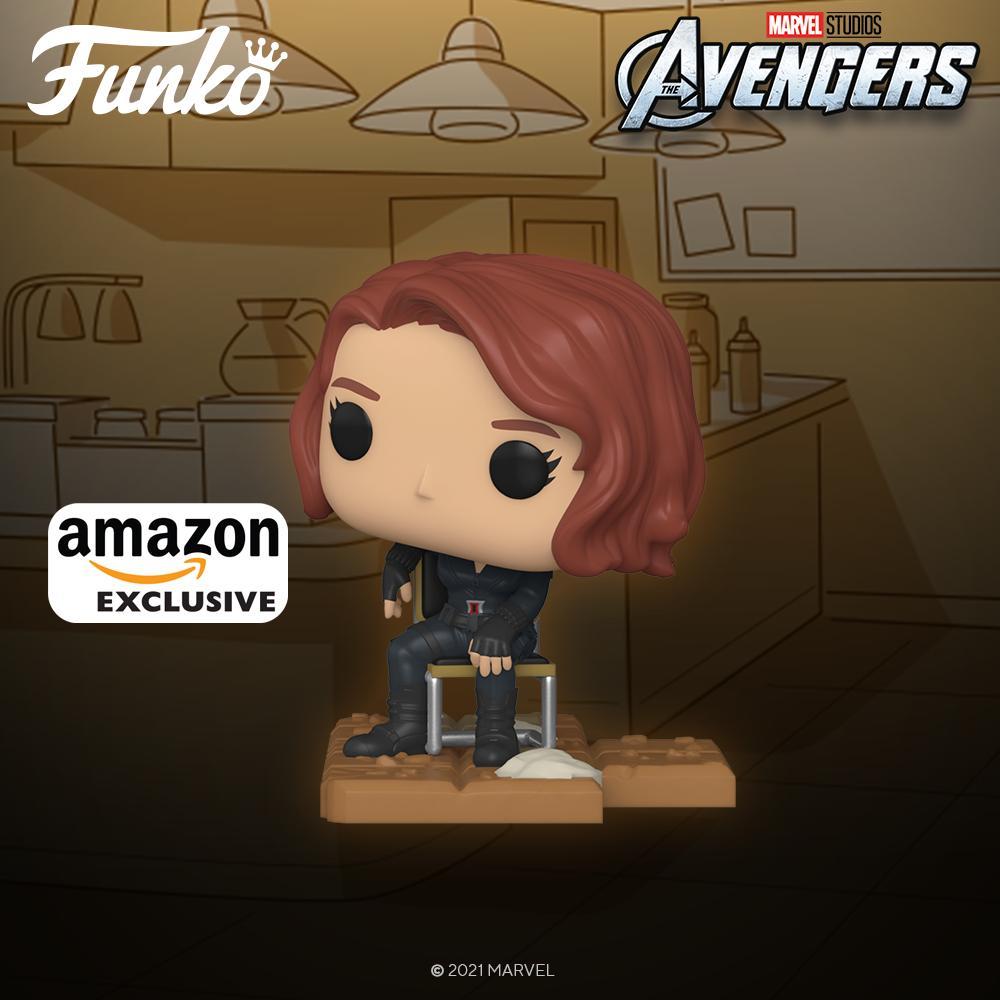 Black Widow joins the Avengers' Victory Shawarma set
The Victory Shawarma Assemble of the Avengers is almost complete since Funko has just revealed the penultimate POP which recreates the post-generic scene where the Avengers celebrate their victory around a Shawarma!
In order are Bruce Banner, Tony Stark, Hawkeye, Captain America and now... Black Widow. Played by Scarlett Johansson, Black Widow takes place on this magnificent POP set.
The scene is perfectly recreated with the superheroes slumped at the table, enjoying an oriental dish that Tony Stark proposed them to discover (shawarma). All seem exhausted by the battle they have fought and eat in an almost religious silence. Funko has perfectly reproduced the place of each of the characters, and the Deluxe POPs deliver all the details down to the sauces, trays, papers, etc. placed on the tables.
Finally, there is not much mystery left about the last POP to come and Thor should join his friends at the end of the table...
Franchises related to this news 💖
POP related to this news 🧙‍♂️