Announcement Coming Soon
Published on 30 December 2021 by Juliette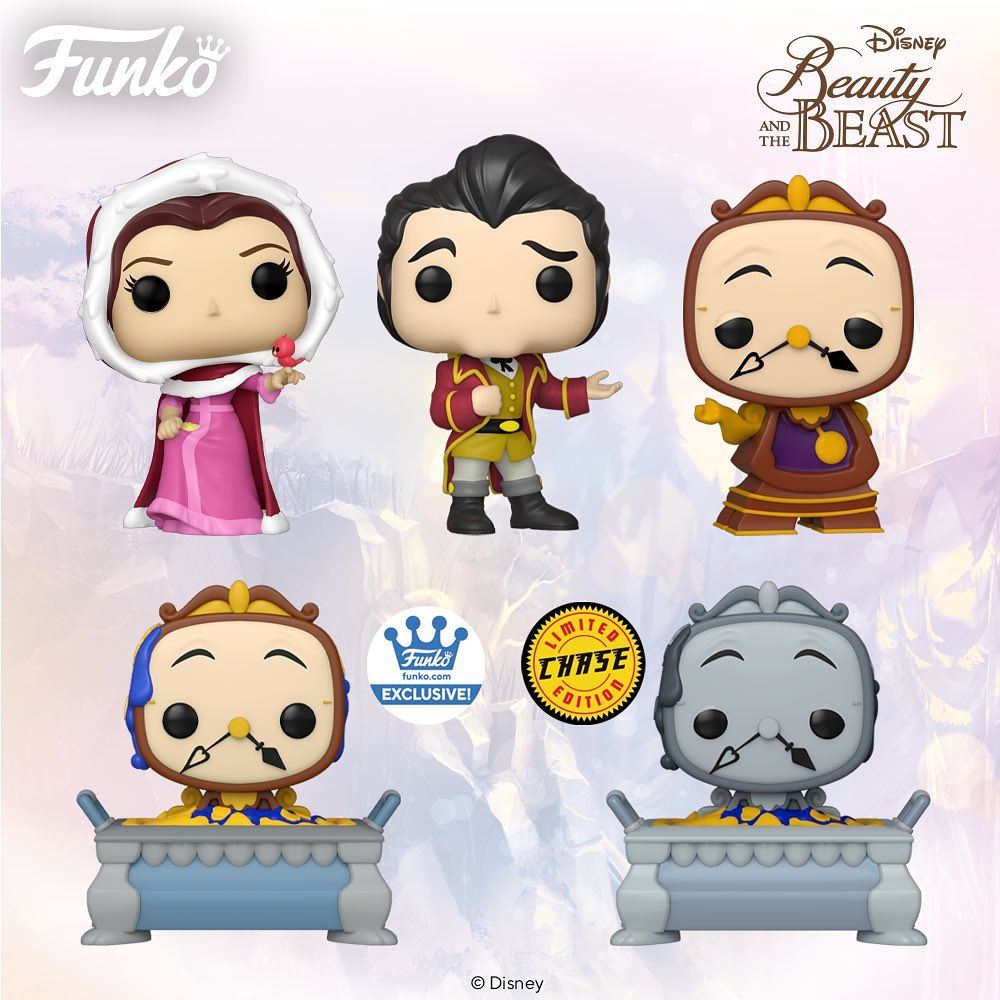 Beauty and the Beast POPs new wave
Funko is celebrating the 30th anniversary of one of Disney's greatest classics: Beauty and the Beast. Released in 1991, Beauty and the Beast feels like one of Disney's first films when in fact it is the 39th. In the hearts of many fans, it is one of Disney's best animated films, so it's only natural that Funko is offering to dust off the Beauty and the Beast POPs with a new wave.
For this announcement, there are a total of 9 new POP figures of Beauty and the Beast that we discover. There are of course the main protagonists with Belle, the Beast or the hunter Gaston; but also the characters of the castle as Light or the Clock!
For these new Disney POPs of Beauty and the Beast, Funko has represented the characters during memorable scenes, so we find with pleasure the Beast with curls, Belle who holds the mirror in which the prince cursed as a beast sees himself or the Clock with his blasé look.
If the film Beauty and the Beast has known many remakes including the recent ones featuring Emma Watson in 2017 or the French version with Léa Seydoux and Vincent Cassel in 2014, the Disney animated film remains the reference. So "purists" will appreciate being able to complete their Disney POP collection with these new figurines from the original Beauty and the Beast movie.
Franchises related to this news 💖
POP related to this news 🧙‍♂️