Announcement Coming Soon
Published on 01 September 2022 by William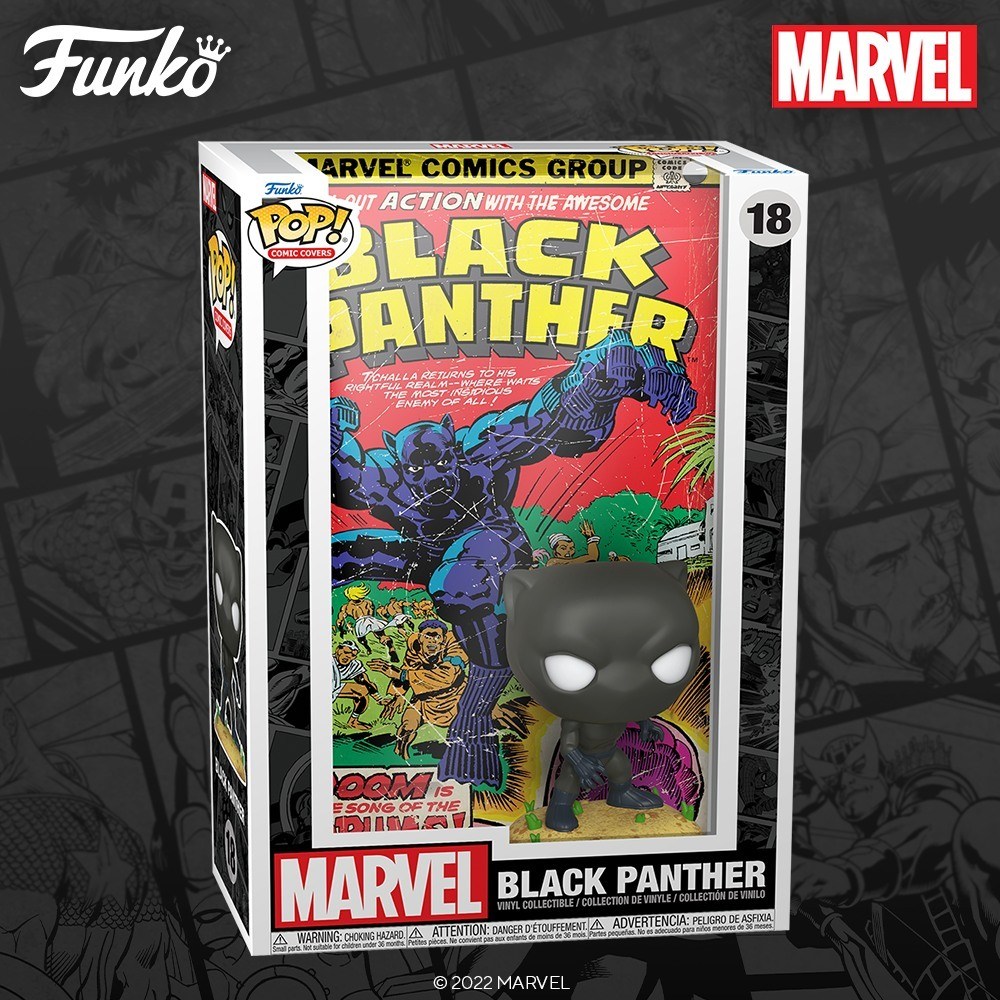 And here are the POP Comic Covers of Black Panther and Shuri
Funko continues the series of POP Comic Covers from Marvel, taken from the original comics that launched the superheroes and has just presented two new POPs: those of Black Panther and his sister Shuri!
The first POP is the one of the king of Wakanda T'Challa, in his Black Panther costume. A costume a little bit different from the one in the movies, more smooth and sober, taken from the Black Panther Vol1 #7 comic book by Jack Kirby released in 1978. In the POP of Black Panther, we find the cover of the associated comic.
Brother and sister are thus reunited since the second POP is that of Shuri, also taken from his eponymous comic book and more precisely from issue #1 released in 2018 when Marvel fans have better discovered the young woman and her incredible talents. Indeed, Wakanda's advanced technology owes a lot to this brilliant and ingenious scientist. She is the one who designs the many highly useful gadgets for T'Challa.
Both POPs are perfect, Black Panther in a beautiful suit and Shuri posing with the "Wakanda forever" sign of distinction. Perfect for fans of Marvel and especially Black Panther! These two POPs will look great alongside the other Marvel Comic Covers POPs.
Franchises related to this news 💖