Announcement Coming Soon
Published on 24 February 2023 by William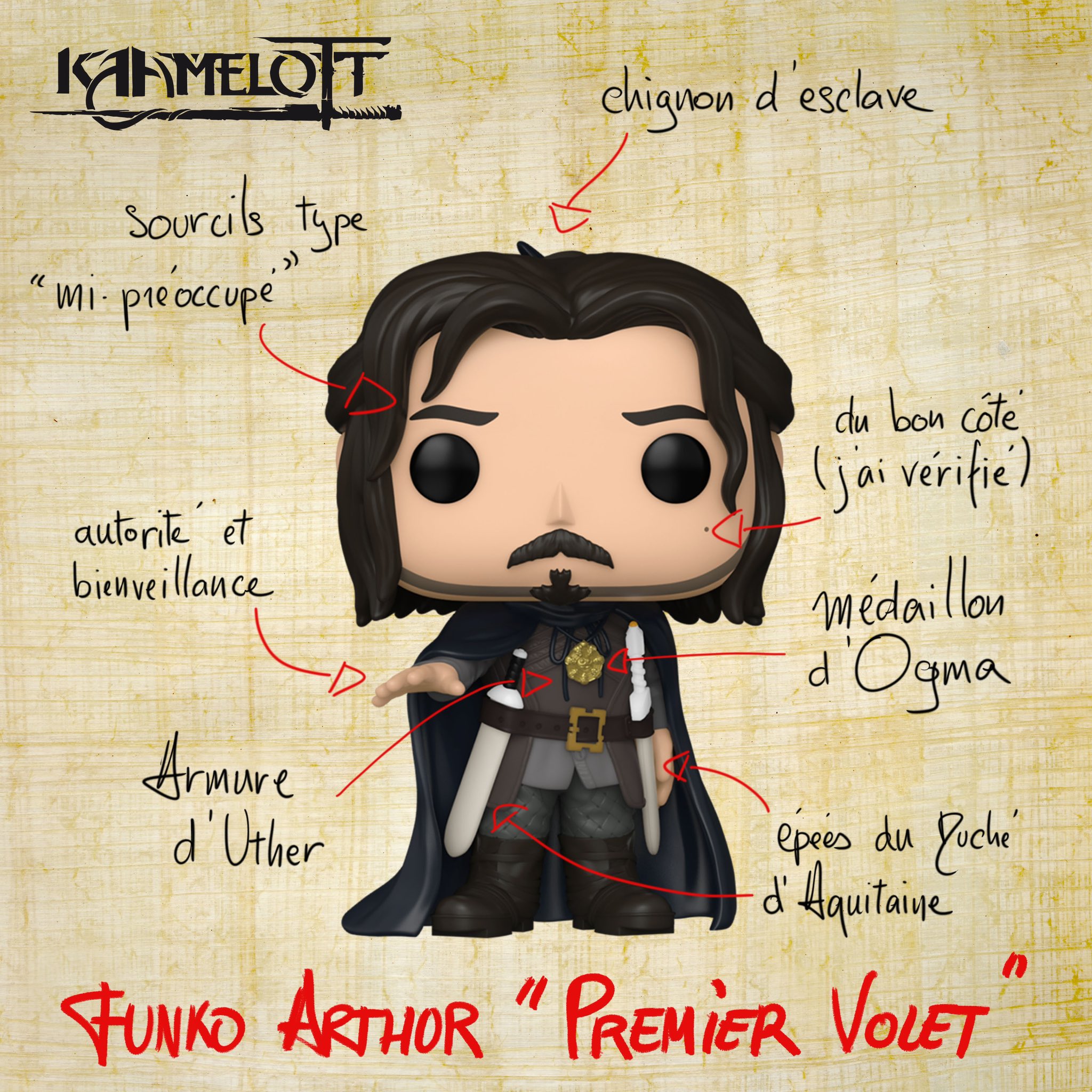 Alexandre Astier has made official the first POP of Kaamelott (french movie)
This is one of the (unexpected) announcements from Funko that has shaken France and more particularly the fans of the series Kaamelott. In a tweet posted on February 21, the actor and comedian Alexandre Astier made official the release of a Funko POP featuring the character of Arthur in Kaamelott!
Why is this announcement a bomb? First of all, because it is the very first "French" character to be popified, proof that Funko is not insensitive to the French market. It should be noted that two (animated) characters can boast of being the first French characters in Funko POP before King Arthur, but more precisely, the two Gauls Asterix and Obelix...
Then, the announcement had a huge impact because Kaamelott fans form a powerful community. The universe created by Alexandre Astier with the TV series has indeed a "fan base" of unconditional fans who know the lines on the fingertips, including the funniest sketches of this comedy series.
The POP is taken from the very first Kaamelott movie released in 2021 and which was very well received by fans. This figurine represents Arthur (played by Alexandre Astier) as we discover him in the movie, with his clothes and accessories characterizing the character. Indeed, Funko did not skimp on the details with many accessories such as Arthur's swords, his cape or the medallion of Ogma that he wears around his neck. But the physical features of the character on the figurine are just as precise with his goatee and his unshaven beard, his shaggy hair and even his little mole on his left cheek!
No doubt that this POP will be a huge success with the fans who are delighted to be able to present the main character of Kaamelott on their shelves. However, Funko doesn't seem to have planned any other Kaamelott figurines. Indeed, the visual on the back of the box does not show any future POP on this set... It's a shame because fans would have certainly appreciated to add some knights of the round table and create a whole collection of Kaamelott POPs with for example Lancelot, Bohort or Percival figures.
The POP of King Arthur in Kaamelott is exclusively sold at french retailer FNAC and is likely to go fast, go for it!
Franchises related to this news 💖
POP related to this news 🧙‍♂️
🗯 News, deals, tips, coming soon,... Don't miss anything and join the community of Funko POP! fans