Announcement Coming Soon
Published on 27 August 2022 by Juliette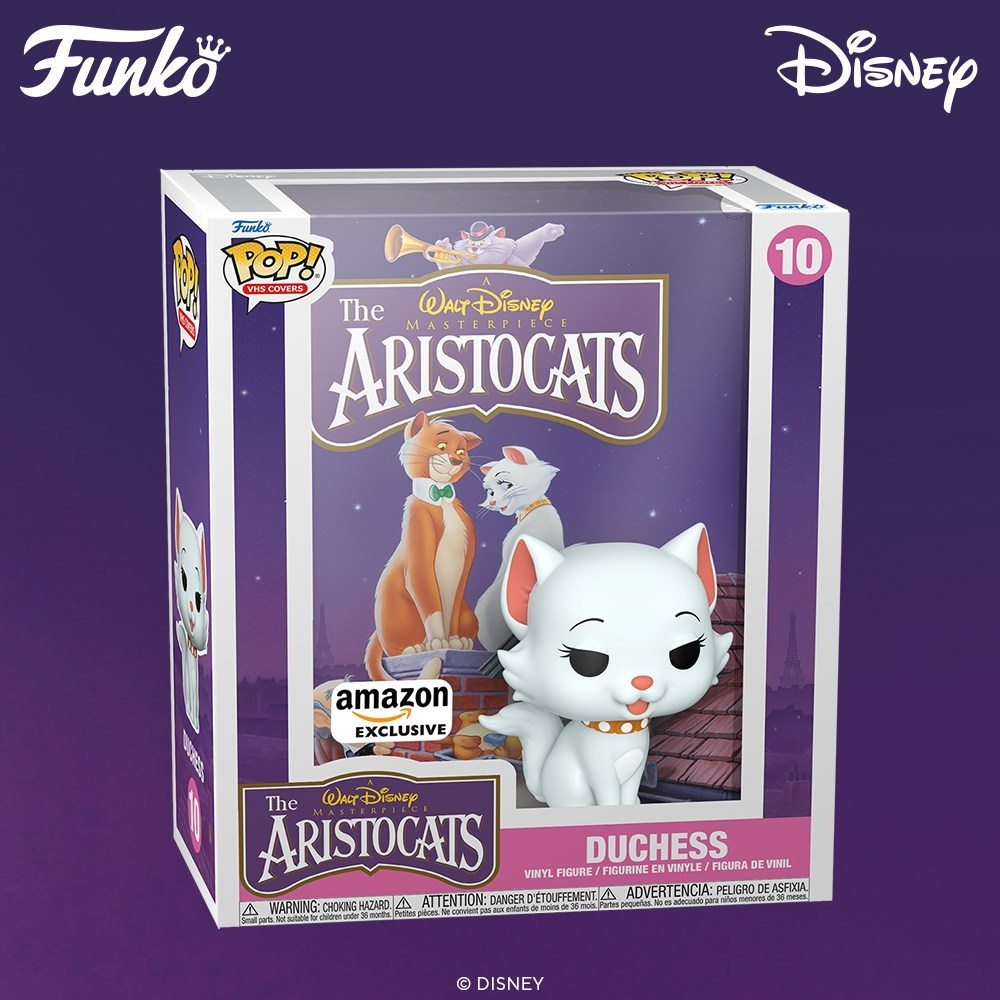 A VHS Covers Funko POP from of the Aristocats
They are currently a sensation and are among the most successful Funko POPs: the VHS Covers featuring the great Disney classics. And here is a good news since Funko has just unveiled the POP of one of the most awaited Disney: The Aristocats!
Until now, this Disney was very little covered by Funko with only a POP of Marie (declined in classic and Diamond Glitter version), which frustrates the fans... They will be able to console themselves with a masterpiece since this new POP VHS Covers is the perfect POP for all the lovers of the movie The Aristocats.
Released in 1970, this Disney animated film is now a "classic". It must be said that all the ingredients were gathered: endearing characters, adorable cats, a romance under the roofs of Paris, songs that we love to hum and a well-dosed plot.
Note that The Aristocats will be the last film approved by Walt Disney and the first film to be released after his death, giving once again a special flavor to this Disney...
In The Aristocats, we follow the adventures of Duchess and her kittens, cats "of good family" kidnapped by a greedy butler. They will cross the road of Thomas O'Malley, a stray cat who will help them to return home.
For this POP VHS Covers of the Aristocats, we naturally find the poster of the film. We discover Duchess with O'Malley, sitting on the chimney of a roof with the Eiffel Tower in the background.
The POP is of Duchess with her perfect white coat and her reserved attitude that shows her rank. She is wearing her collar and Funko has perfectly reproduced the charmed look of Duchess as she falls under the spell of Thomas O'Malley.
Please note: this is POP VHS Covers #10 and is an Amazon exclusive.
It's a great announcement for the lovers of this Disney, let's hope that at the same time Funko took the opportunity to look a little more on the movie. We would love to be able to gather in the same collection Duchess and the three kittens (Marie, Toulouse and Berlioz), but also the stray cat O'Malley and why not even the devious butler Edgar!
Franchises related to this news 💖
POP related to this news 🧙‍♂️
🗯 News, deals, tips, coming soon,... Don't miss anything and join the community of Funko POP! fans