Announcement Coming Soon
Published on 26 November 2021 by William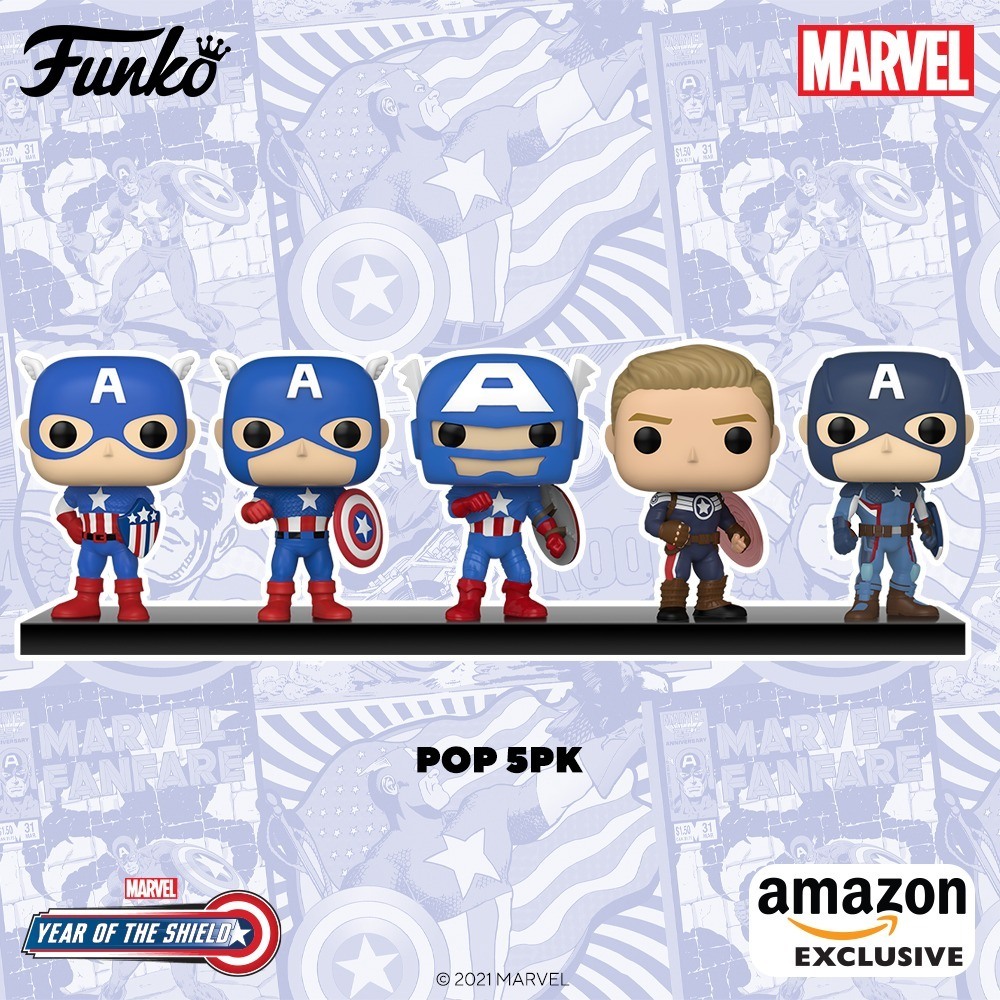 A set of 5 Captain America POPs through the ages
It's been over 80 years since Captain America became one of the Marvel Universe's favorite superheroes. This year, named "Year of the Shield", is a tribute to him and Funko regularly reveals new POP figures of Captain America.
November is no exception, and it's even a 5-pack of Captain America POP figures that Funko has unveiled. The set, named "Captain America Through The Ages" presents Steve Rogers through the ages. The 5 figures are presented on a unique base, making it a perfect collectible for your shelves!
Let's remember that Steve is a young man from Brooklyn who dreamed of joining the army to fight the Nazis, but was refused several times because of his lack of physical condition. His dedication to the cause got him selected for an experimental program that would turn him into a super soldier...
If the 5-pack does not retrace the whole history of Steve Rogers, we discover with pleasure Captain America with different costumes of the superhero: Vintage Cap, The Captain, Exosuit Cap, Shield Director Cap & Modern Captain America).
Of course, on each of these Captain America POPs, Steve Rogers is presented in his blue white and red costume, holding his shield firmly and in a posture that shows his unfailing determination whatever the time.
Franchises related to this news 💖