Announcement Coming Soon
Published on 13 August 2021 by Ugo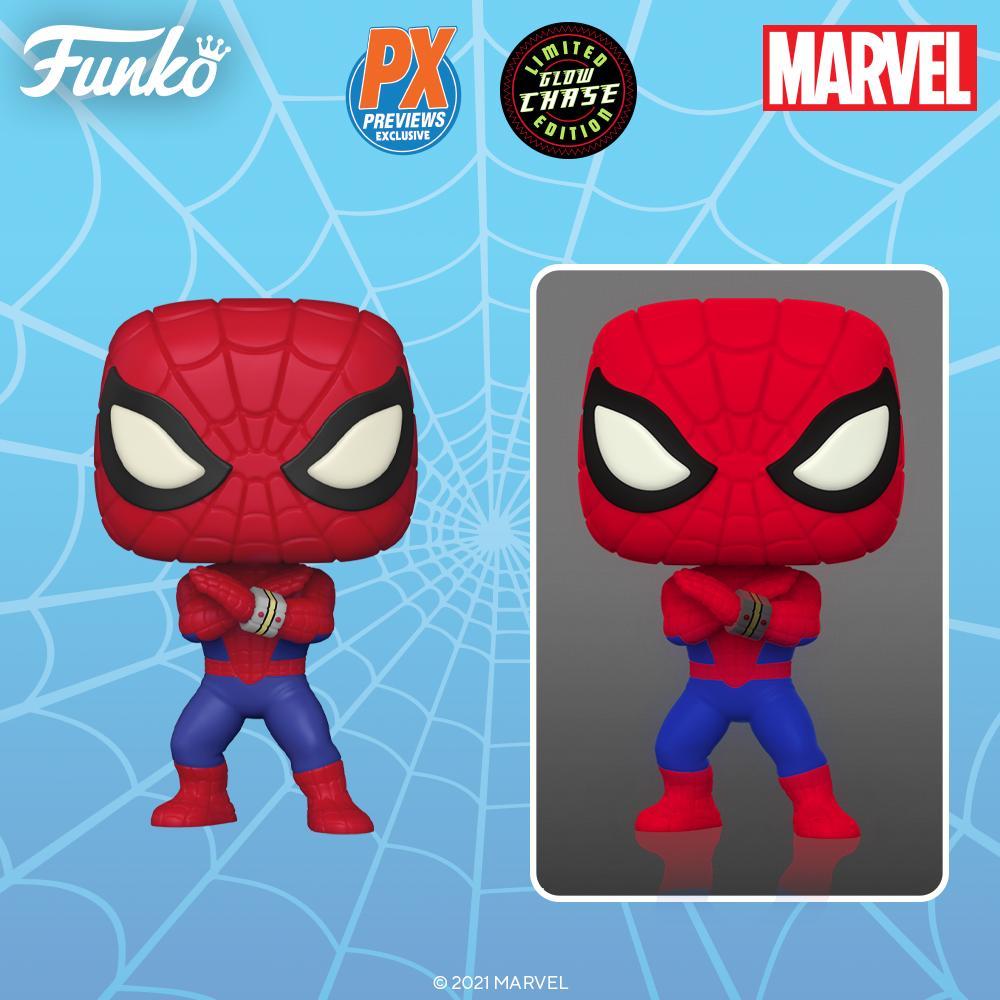 A POP (and its chase) of Spider-Man from the Japanese animation series
The Japanese Spider-Man arrives in POP. It is not Peter Parker, but Takuya Yamashiro, a young man who puts on the Spider-Man costume in the Japanese TV series of the same name.
The story of the TV series is different from the one we know. Takuya Yamashiro gets his powers when he meets a warrior from the planet Spidey who gives him his powers and the mission to protect the Earth. Nevertheless, the codes of the series take up those of the superhero. We discover him in different adventures, facing bad guys coming to destroy the Earth and, like Peter Parker, we can follow the young Takuya in his daily life where he protects his secret.
The fans of the series (released in Japan in 1978) are spoiled by Funko since the POP has a Chase version (one chance on 6 to get it) where we find Spider-Man in Glow in the Dark version.
Franchises related to this news 💖