Announcement Coming Soon
Published on 29 August 2021 by Ugo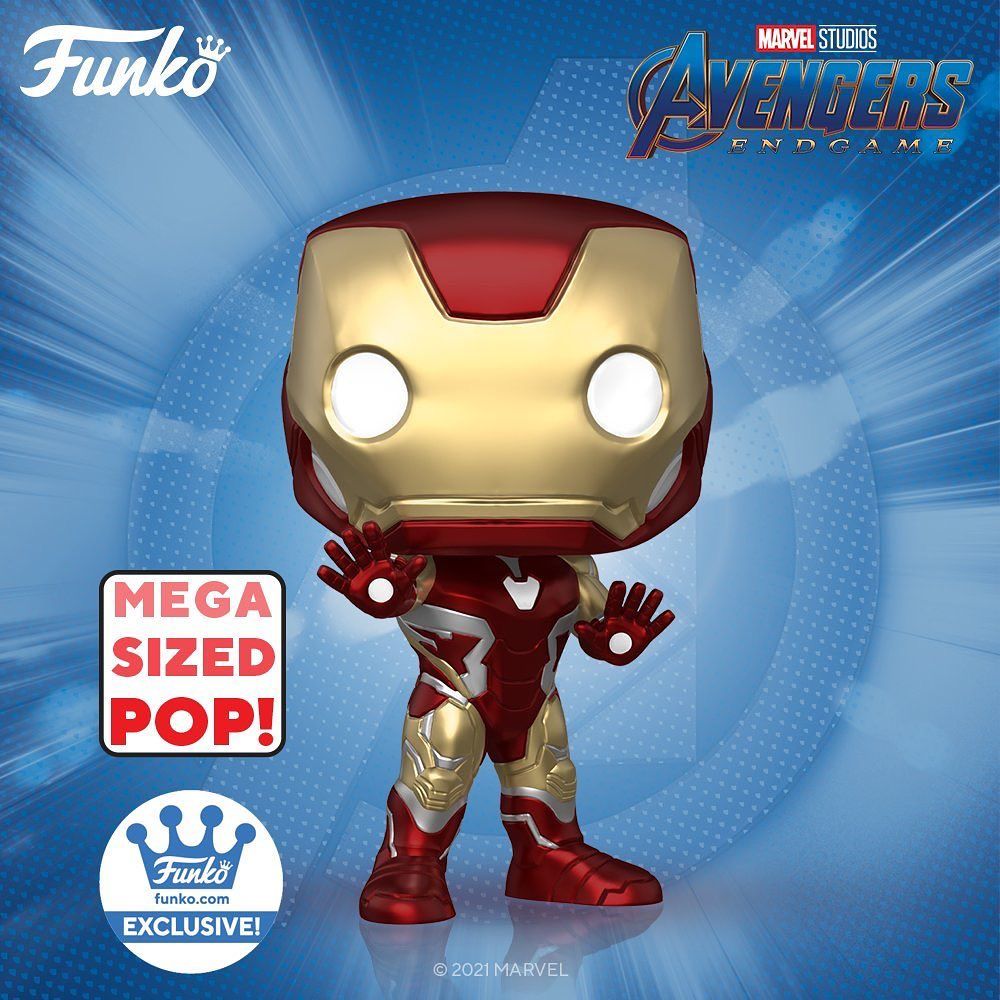 A new Mega POP (18'' - 45cm) : Iron Man
Tony Stark aka Iron Man joins the very closed circle of Mega POP characters, the largest POP figures offered by Funko, measuring 45cm (18''). This is the revelation that will please Marvel, Avengers and especially Iron Man fans, but get ready to make room on your shelves because this new POP will take up a lot of space in your collection!
This is (only) the 7th POP of this size, and the 5th character to have such a big POP... We counted Pikachu, Groot, Batman and Harry Potter, now you'll have to count on Iron Man to be part of the centerpiece of your POP collection.
For this exceptional POP, Funko chose to present Iron Man in his most classic armor, as we discover him in Avengers Endgame. A nice tribute to the character when you know the end of the movie...
On this figure, Iron Man is standing with his palms open to use his thrusters. The armor completely hides Tony Stark's face and we can easily imagine (from his posture) that Iron Man is in full combat on this 18" Mega POP.
Franchises related to this news 💖