Announcement Coming Soon
Published on 05 August 2021 by Juliette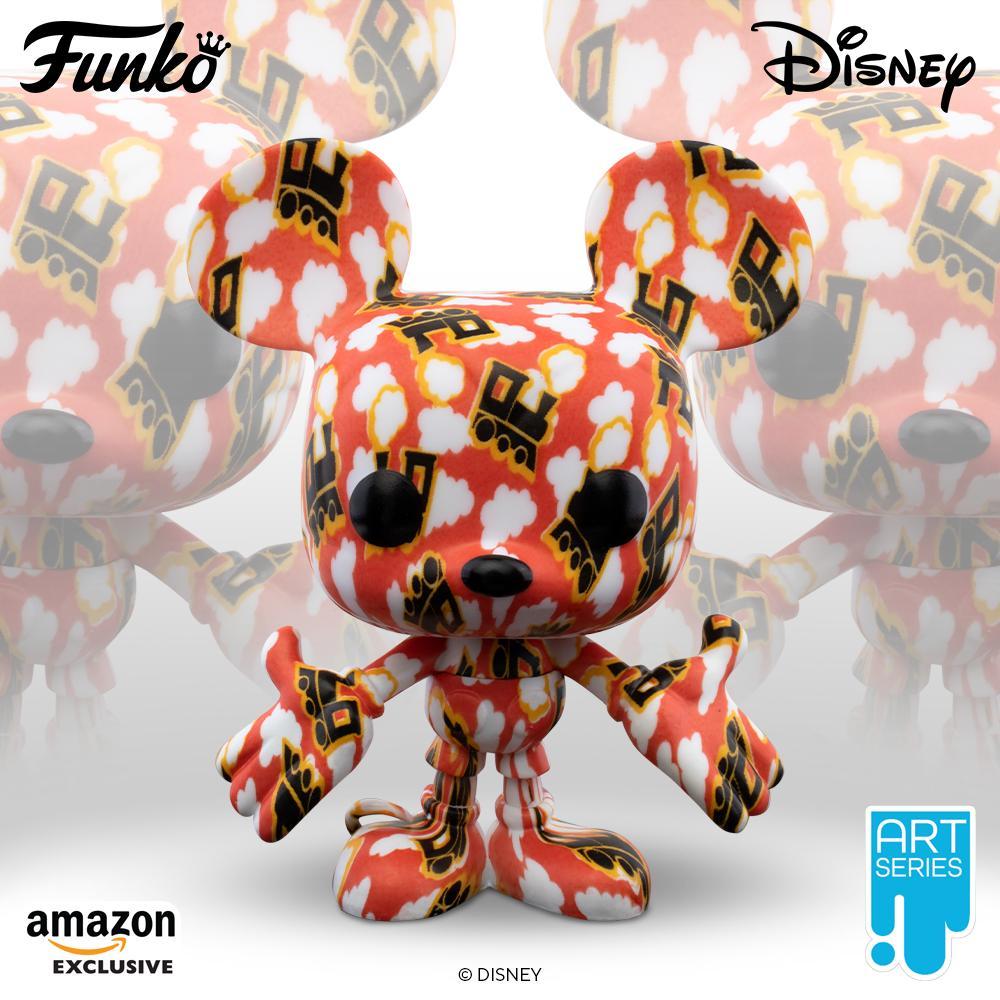 A new Art Series POP of Mickey Mouse
Funko has just revealed a brand new POP of Mickey Mouse under the features of POP Art Series. The POP Art Series are these very colorful POPs where the character is perfectly recognizable although he is entirely painted with artistic patterns (reminding something of the character).
For this POP, Funko has left the usual Mickey costume (his red shot and yellow shoes) to display very artistic graphic elements. The POP of Mickey #28 presents him painted in red with trains and steam clouds. The effect is very successful and will please fans of POP Art Series who collect Disney characters in this style of Funko POP.
Note: this is (already) the seventh POP of Mickey declined in Art Series! After Mickey the fireman, Mickey the apprentice or Mickey the bandleader, it is this time a more classic Mickey that we find on this POP figure.
Franchises related to this news 💖
POP related to this news 🧙‍♂️