Announcement Coming Soon
Published on 02 October 2021 by Juliette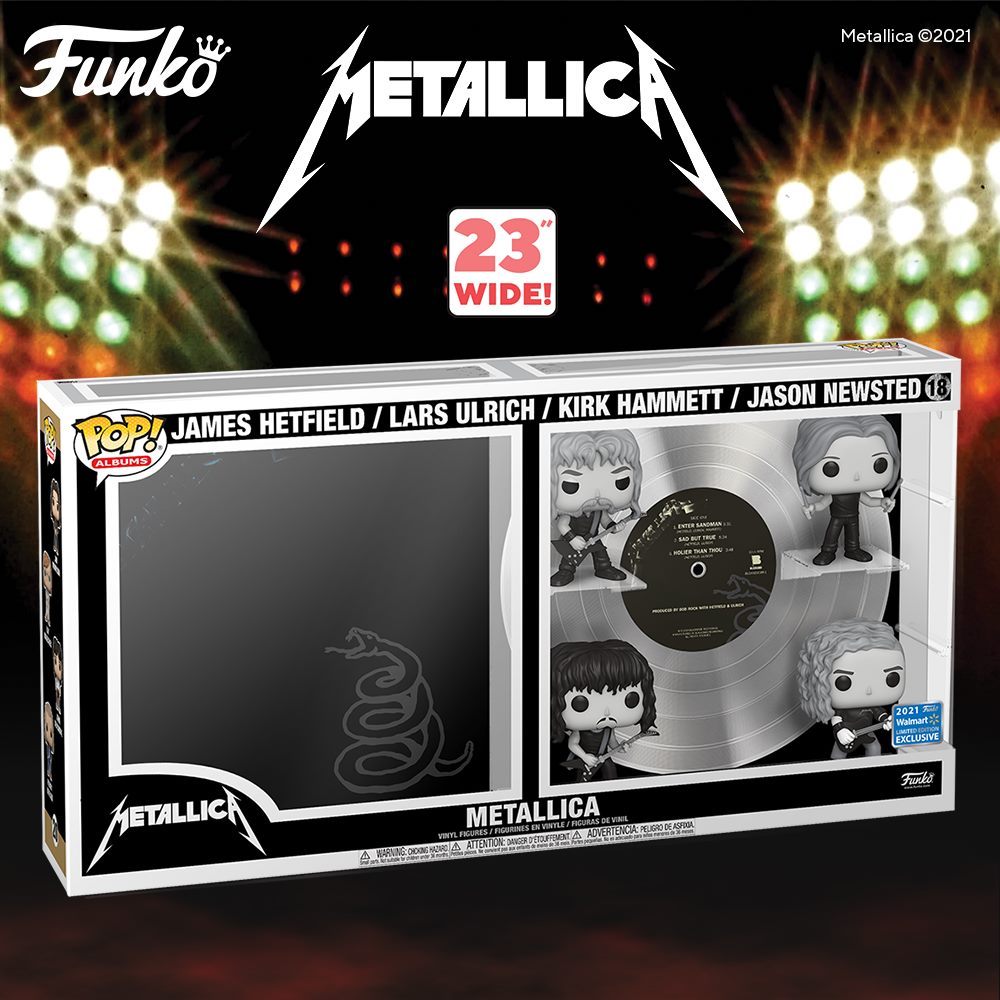 A Funko POP! Album of Metallica in Deluxe version
Exceptional announcement for metal fans and POP Albums collectors as Funko has just unveiled a new type of POP: 23" POPs (about 58cm) where you can discover the cover of an album (that's the principle of POP! Albums) but also POP figures of the band members posing around the represented record.
To inaugurate these Deluxe POP Albums, Funko has chosen (for our greatest pleasure) the metal band Metallica and the eponymous album also called Black Album because of its cover, released in 1991. Funko is not mistaken since Black Album is the biggest commercial success of Metallica!
Let's start with the POP of the album cover. Completely black, it lets appear (in relief) only two elements: the logo of the band on the top left and the drawing of a snake on the bottom right, a wink to the song Don't Tread on Me.
Then, and this is the great novelty of this POP! Albums, we discover the disc with the 4 POP figurines of the members of Metallica on small bases fixed on the disc. The disc takes in its center the elements drawn on the cover of the album and lists the 3 titles "Enter Sandman", "Sad but True" and "Holier than Thou". To stick to the spirit of this album, all the POP is in black and white, from the cover to the record, including the figurines of the rockers.
Finally, James Hetfield, Lars Ulrich, Kirk Hammett, and Jason Newsted are placed on small pedestals at the four corners of the record. For the first three, their POP figures are identical to those already made by Funko, but this time in black and white. As for Jason Newsted, this is the very first Funko POP made in his likeness.
Note: this new type of POP seems promising and the announcements of POP with the album cover, the record and the band members should continue in the coming days...
Franchises related to this news 💖