Announcement Coming Soon
Published on 27 August 2021 by Ugo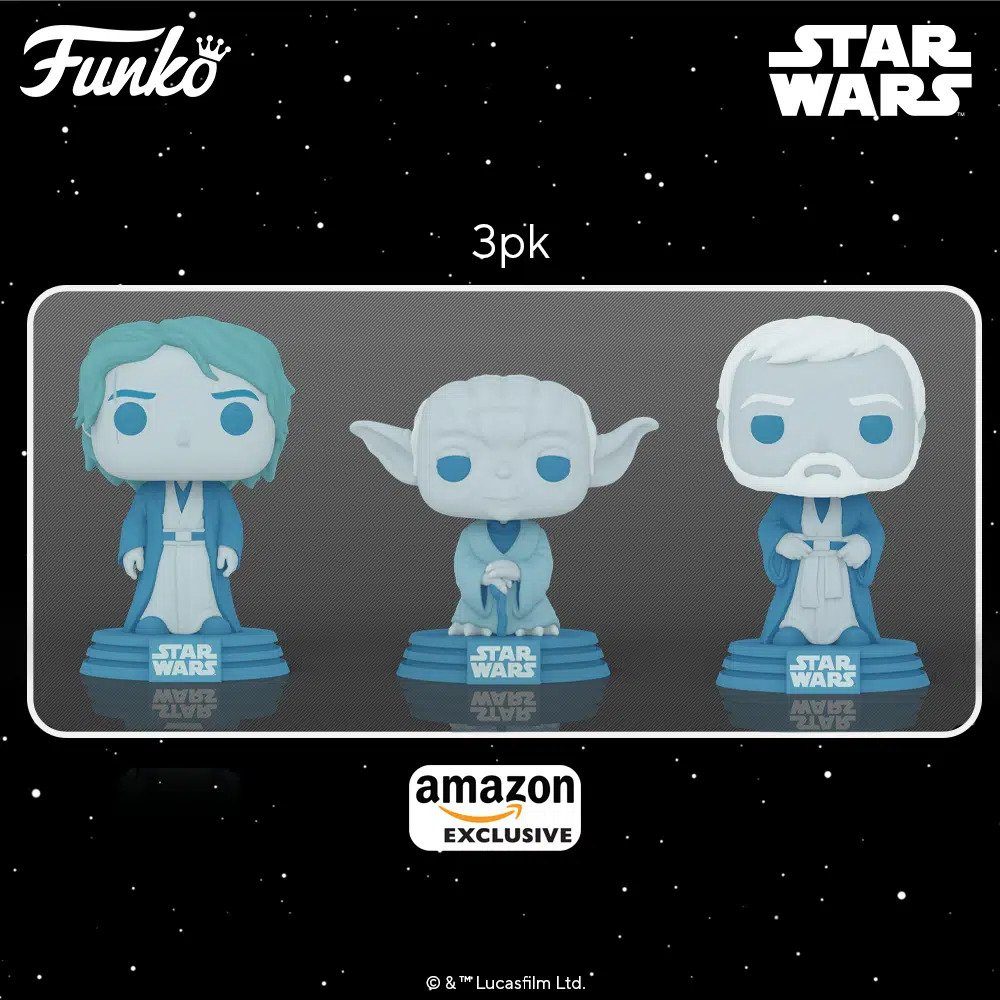 A Force Ghost set of 3 Star Wars POPs
Star Wars fans are in for a treat as Funko has announced a pack of 3 exceptional translucent and Glow in the Dark POPs, paying perfect homage to 3 of the main Star Wars characters and making a wonderful nod to the end of the original trilogy.
In Star Wars, the ability to exist after death and become a Force ghost is one of the rarest and most powerful abilities a Force wielder can master and it's at the end of Episode VI that we discover three of these ghosts: Anakin Skywalker, Yoda and Obi-Wan Kenobi who come to celebrate the destruction of the second Death Star on Endor!
It is from this scene that this pack is taken (Amazon exclusive) and we naturally discover the three characters in a translucent and shiny effect in the dark that perfectly reminds their appearance as ghosts.
Franchises related to this news 💖