Announcement Coming Soon
Published on 23 November 2021 by Juliette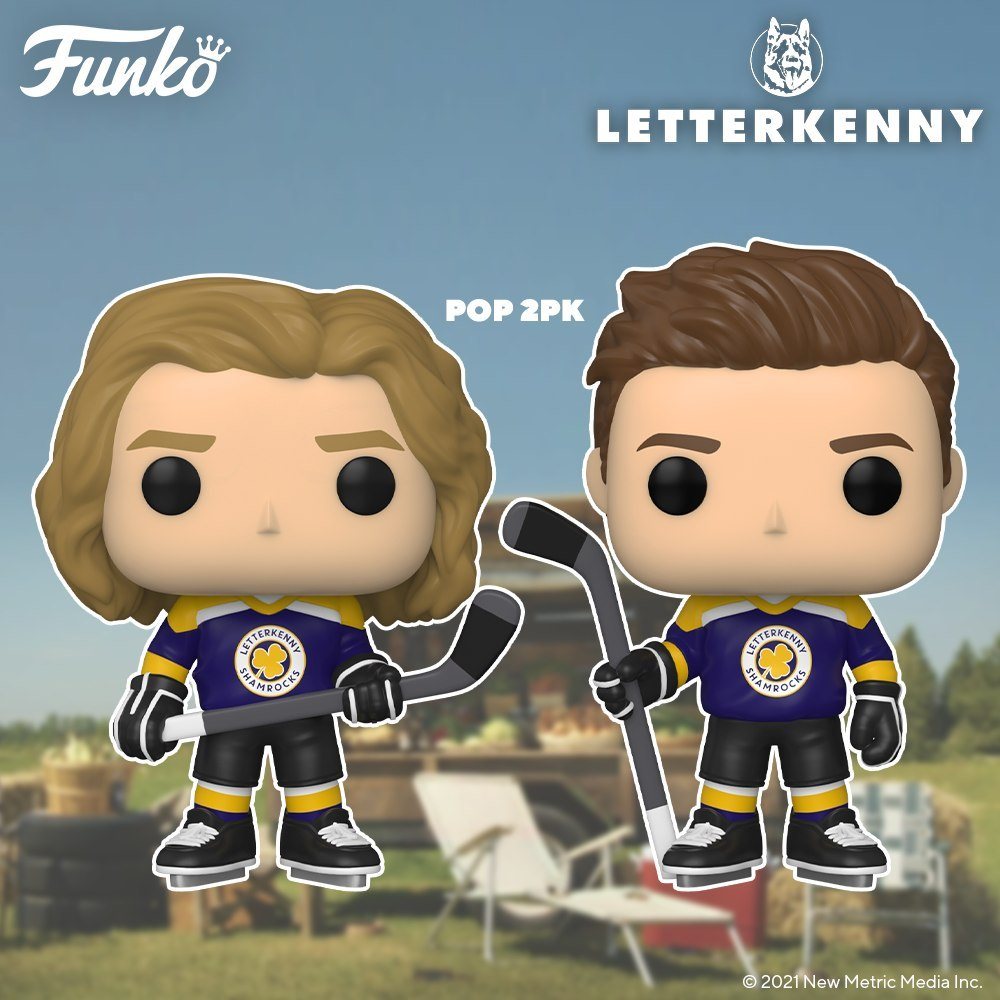 A duo pack from the Letterkenny series with Reilly and Jonesy
Fans of the Letterkenny series, rejoice because you will be able to complete your POP collection with a new exceptional duo pack where we find Reilly and Jonesy in their Shamrocks ice hockey outfits!
Letterkenny follows the adventures of a small community with atypical characters. Created by Jared Keeso, Letterkenny was born from the success of short videos posted on Youtube, recounting the stories of a fictional town called Letterkenny. Keeso has taken the strings and turned them into a successful series, whose hilarious side is entirely brought by its colorful characters.
While Funko already offered 4 first figures featuring the main characters of Letterkenny, starting with Katy and Wayne, the POPs focused mainly on the hicks (fermies). Fans will now be able to complete their set with the field hockey players as Reilly and Jonesy are beautifully represented in their outfits.
Franchises related to this news 💖
POP related to this news 🧙‍♂️