Announcement Coming Soon
Published on 18 December 2022 by Juliette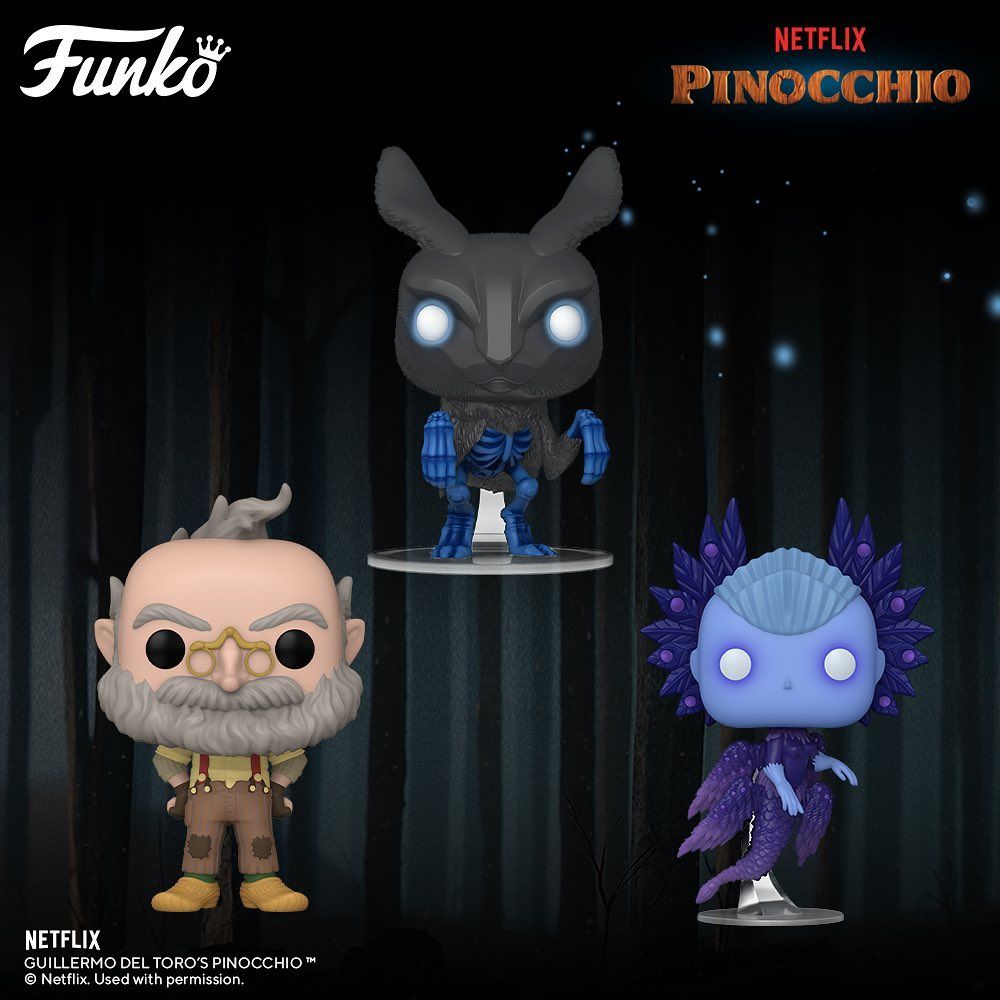 The very first POPs of the movie Pinocchio by Guillermo del Toro
Barely released, the "remake" of Pinocchio directed by Guillermo del Torro for Netflix already sees a first wave of Funko POP in the effigy of its characters arrive! The movie that is making a lot of noise was one of the most anticipated of this end of year and we are all curious to rediscover this tale of Carlo Collodi where a wooden puppet comes to life to become a little boy.
The film is darker than Disney's version of Pinocchio, accentuating the context of fascist Italy in the 1930s. A much more offbeat Pinocchio, as revealed by the very first POP figures of Pinnochio 2022.
The first reviews of this "dark" fairy tale are rather complimentary and Guillermo del Toro's bet is about to be successful with emotion and sublime images, all led by a first choice cast starting with the young actor Gregory Mann who plays Pinocchio.
For this first wave (because there is no doubt that there will be at least one more!), Funko has unveiled (only) 4 figures, but we find the main characters as well as some strange creatures. There is of course the POP of Pinocchio (accompanied by Cricket) and presented as a wooden toy, the POP of his father old Geppetto, the POP of a creature called Black Rabbit and finally the fairy Wood Sprite.
The figurines show how different Guillermo del Torro's Pinocchio will be, and if Pinocchio didn't have a long nose, it would certainly be difficult to recognize him from the Disney character!
Franchises related to this news 💖
POP related to this news 🧙‍♂️
🗯 News, deals, tips, coming soon,... Don't miss anything and join the community of Funko POP! fans