Announcement Coming Soon
Published on 17 June 2022 by William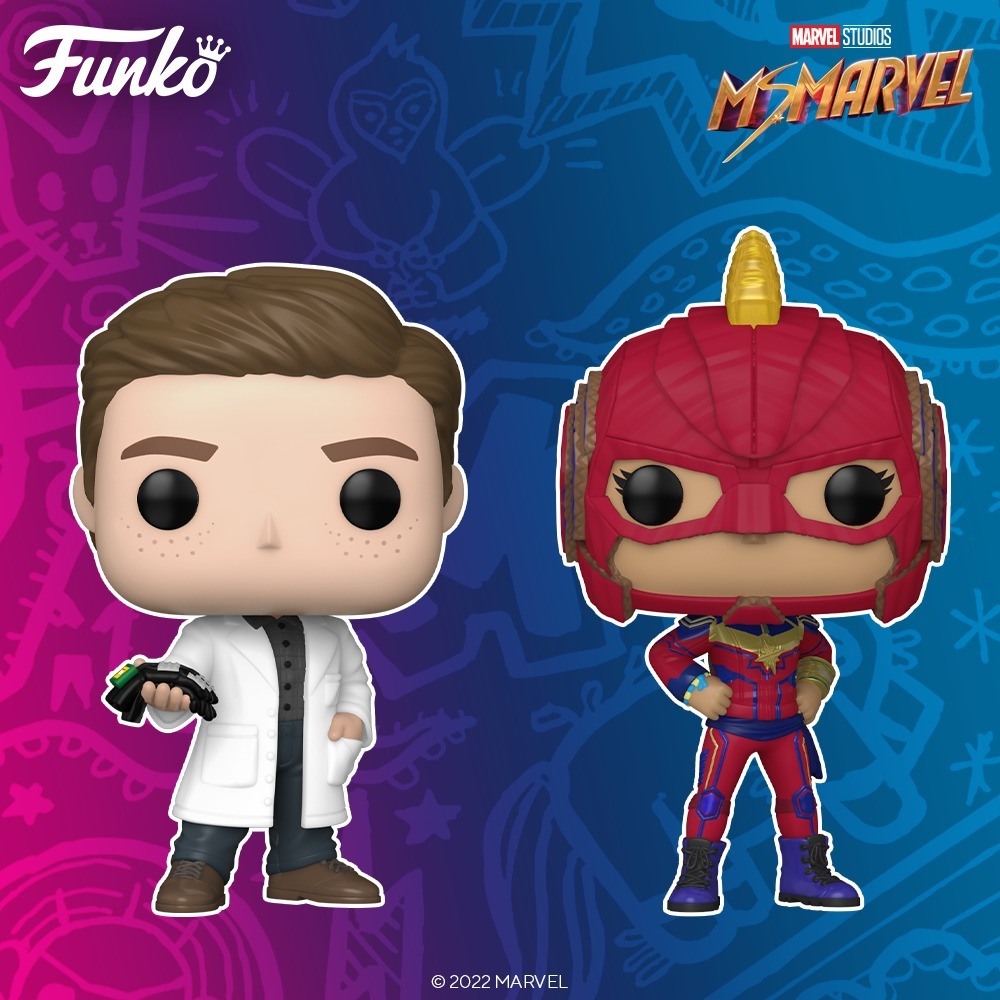 Ms Marvel series first Funko POP
Miss Marvel has just landed on Disney+ and Funko unveils the first POPs featuring the characters of the series that follows the adventures of Kamala Khan, the very first Muslim superhero of Marvel that we discover in the Captain Marvel comics!
Kamala Khan is a young girl born in Jersey City and of Pakistani origin. As a fan of superheroes, and more particularly of Captain Marvel, she discovers her superpowers and takes on the costume of Miss Marvel. Like all young girls of her age, Kamala has teenage problems, but her life will really be turned upside down when her powers are revealed to her, fortunately she will be able to rely on her friends like Bruno.
Two first episodes have already been released, allowing us to discover Kamala and to learn a little more about the origins of her powers and Funko already offers us four POP figures featuring the characters:
Two POP of Ms Marvel (classic and Diamond Glitter version) in her superhero costume where we recognize the young Kamala, and where Funko did not omit to include the Pakistani bracelet of the grandmother of the young girl;
A POP of Kamala Khan in the costume she made to participate in the Captain Marvel contest during the Avengers Con of the first episode;
Bruno's POP, who is also dressed up for the convention, but with a simple white coat in reference to Bruce Banner. Note the wink from Funko as Bruno is holding the gloves he made for Kamala in his hand.
These are the first 4 figures of the mini-series, and it is likely that Funko will unveil new POPs of Ms Marvel at each episode release. Stay tuned !
Franchises related to this news 💖
POP related to this news 🧙‍♂️