Announcement Coming Soon Event
Published on 16 September 2022 by William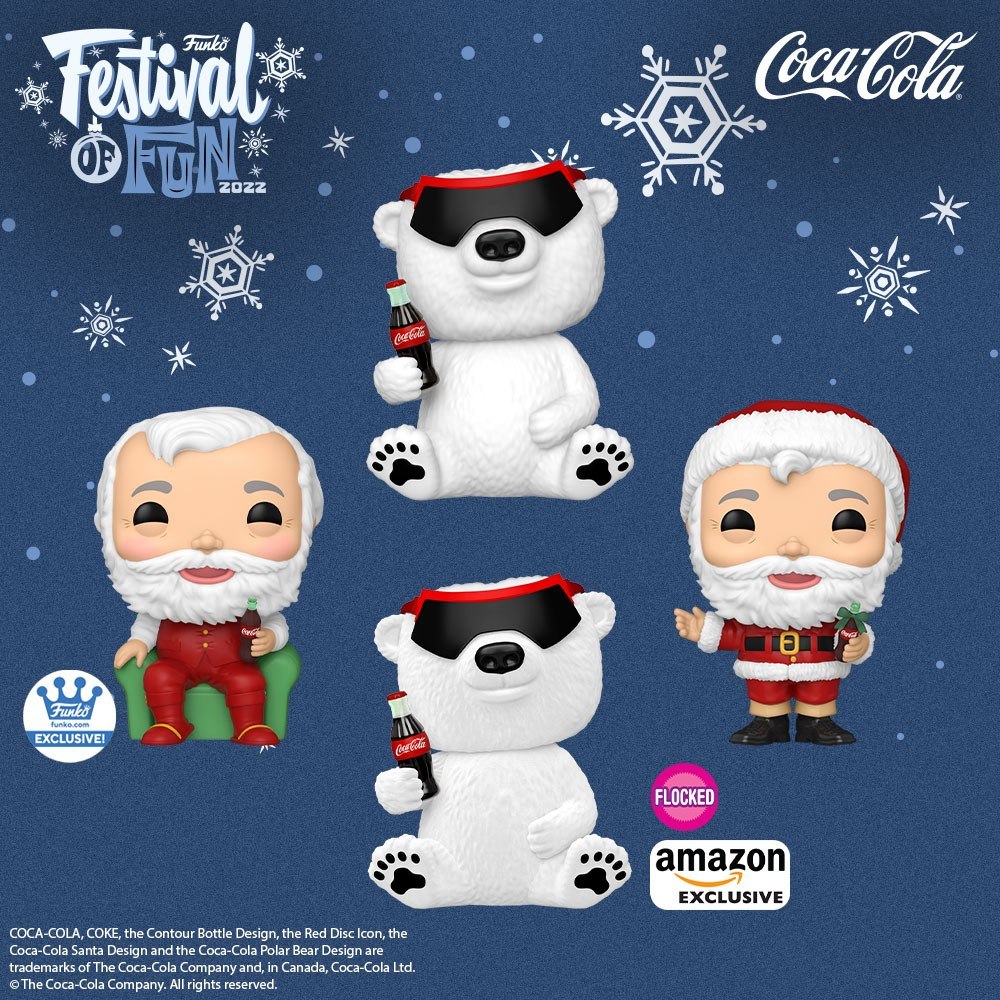 All the announcements of the Festival of Fun Noël 2022 (Day 1)
The Festival of Fun is the highlight of the year when Funko unveils its new Christmas products. Of course, we've just come back from summer vacations, but it's good to project ourselves into the magic of Christmas and it will allow us to prepare our bags, especially since Funko is promising a hundred new products for this year!
So the countdown is on for Christmas 2022 with the announcement of the POPs proposed by Funko to celebrate the holidays. An event where Funko dresses our favorite characters in Christmas colors and brings a touch of magic in the different POP collections.
First set to open the event: 4 Coca-Cola POP Ad Icons. It's a Christmas staple and everyone has in mind the heartwarming ads that the brand unveils every winter. Naturally, Funko has focused on two characters that bring all the magic in these ads: the bear as seen in the 90's ads (available in Classic POP and Flocked POP), as well as Santa Claus available on one POP where he is standing and waving and a second POP where he is sitting in his chair. On each of these Coca-Cola POPs, each character holds a bottle of the famous soda in his hand!
For the second set, Funko sends us into the DC universe and crosses it with Christmas. Like what was done with the Marvel Avengers, Funko declines the DC superheroes in gingerbread. There are a total of 6 heroes in POP "Gingerbread": Superman, Batman (available in two versions including a Diamond Glitter), Wonder Woman, Aquaman, The Flash and The Joker. A "Do It Yourself" POP of Superman with his Christmas sweater completes the ads.
Finally, the last advert with a Christmas film available in POP Movie Posters: The tree has balls with the POP of Clark Griswold electrified in his Santa Claus costume as seen on the film poster.
Franchises related to this news 💖
POP related to this news 🧙‍♂️