Announcement Coming Soon
Published on 26 December 2021 by Ugo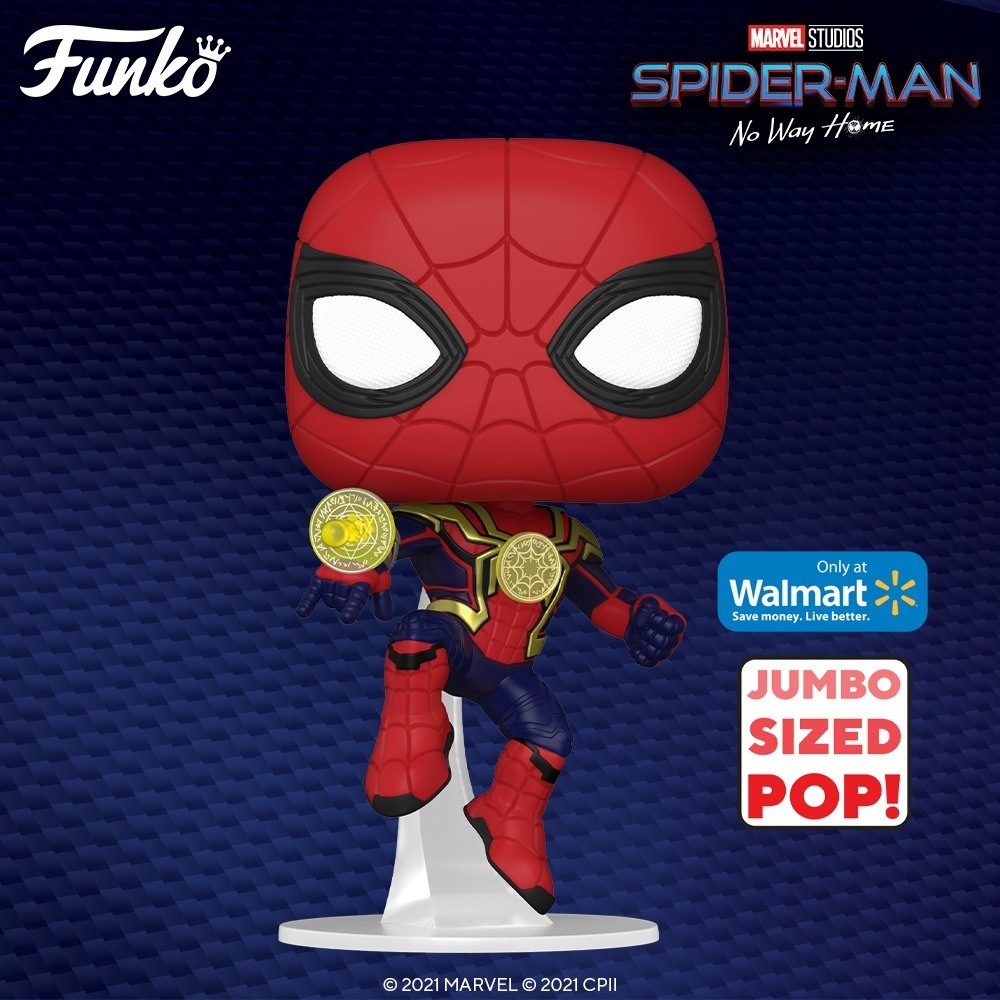 A new Spider Man POP from No Way Home
New POP for the recently released Spider-Man No Way Home as the movie is doing very well in theaters. And for the occasion, Funko is banking on Spider-Man by presenting him in a Supersized POP and in one of his most "badass" costumes from the movie!
The story takes place after Mysterio reveals Spider-Man's identity and completely transforms Peter Parker's life. Accused of murder, he sees all of his relatives heard by the justice (MJ, Aunt May, Ned,...) but his lawyer who is none other than Dardevil manages to clear him of all charges. Peter then asks Doctor Strange to cast a spell to erase his true identity from people's memories. But the spell goes awry and brings some of Spider-Man's greatest enemies back into this universe...
From Doctor Octopus to the Green Goblin to Sandman to Electro, Spider-Man will have to face his greatest enemies. He will be able to count on the help of Doctor Strange but also on alternative Spider-Men who have also been summoned into this universe by Strange's spell.
For this new POP of Spider-Man in No Way Home, Funko has seen things big with a 25cm Supersized POP where Peter is wearing the integrated suit and is attacked by Electro, Sandman and Norman Osborn... We discover him in full jump ready to neutralize his enemies.
Franchises related to this news 💖