Announcement Coming Soon
Published on 14 January 2022 by Juliette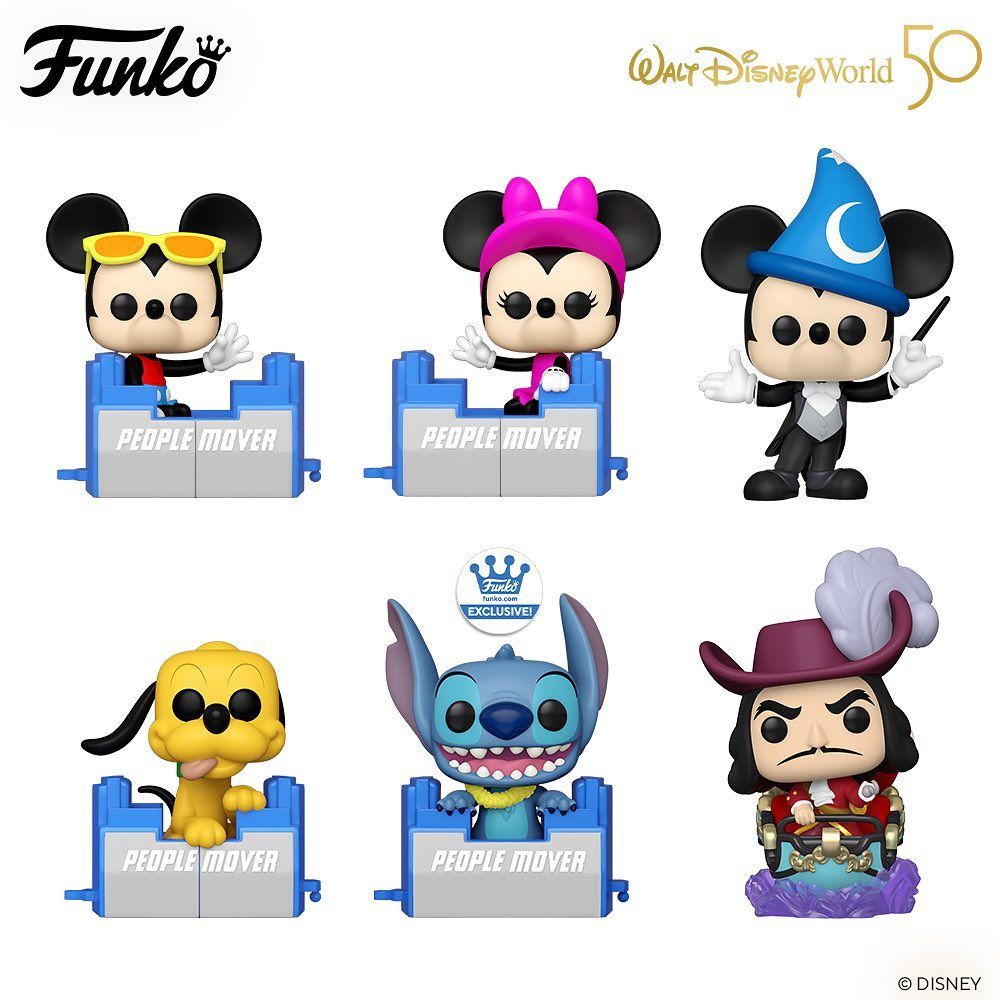 9 new POPs for the Disney World anniversary set
Funko continues to celebrate 50 years of Disney World in Orlando with an onslaught of new Disney character POP figures straight from the park! This POP set promises a lot of magic and above all to take us around the most famous attractions of Disney World.
For this announcement, there are a total of 9 new Disney POP figures that you will be able to collect. Starting with an exceptional POP where we discover Mickey in an astronaut outfit, posing in front of the mythical Space Mountain attraction. It is a POP Town (exclusive Amazon) where we see the building with futuristic looks that houses the rocket in which Disney World visitors can embark.
Another announcement not to be missed: the attraction "People Mover" which includes 4 POPs where we find the characters on board the train cars going around the park. There is Mickey, Minnie, but also Pluto and Stitch. Each one is aboard his little car on which we can read on the doors "People Mover".
Finally, last revelations for the "Walt Disney World 50th Anniversary" set, the flocked POP of the dog in Pirates of the Caribbean (still holding the key to Jack Sparrow's cell in his mouth), as well as two POPs (one classic and one Diamond Glitter) of Mickey PhilharMagic and finally the POP Rides of Captain Hook in the Flight of Peter Pan attraction.
This brings the total number of POPs in this set to 15. For Disney World fans, this collection is a good way to collect the different attractions. If we make a point to date, there are already several attractions that are highlighted in this set:
Dumbo the Flying Elephant Attraction
the Mad Tea Party Attraction
Peter Pan's Flight Attraction
Space Mountain (with 2 POPs)
People Mover (with 4 POPs)
Not forgetting the iconic Cinderella Castle POP which is also part of this set!
Franchises related to this news 💖
POP related to this news 🧙‍♂️