Announcement Coming Soon
Published on 05 November 2021 by Juliette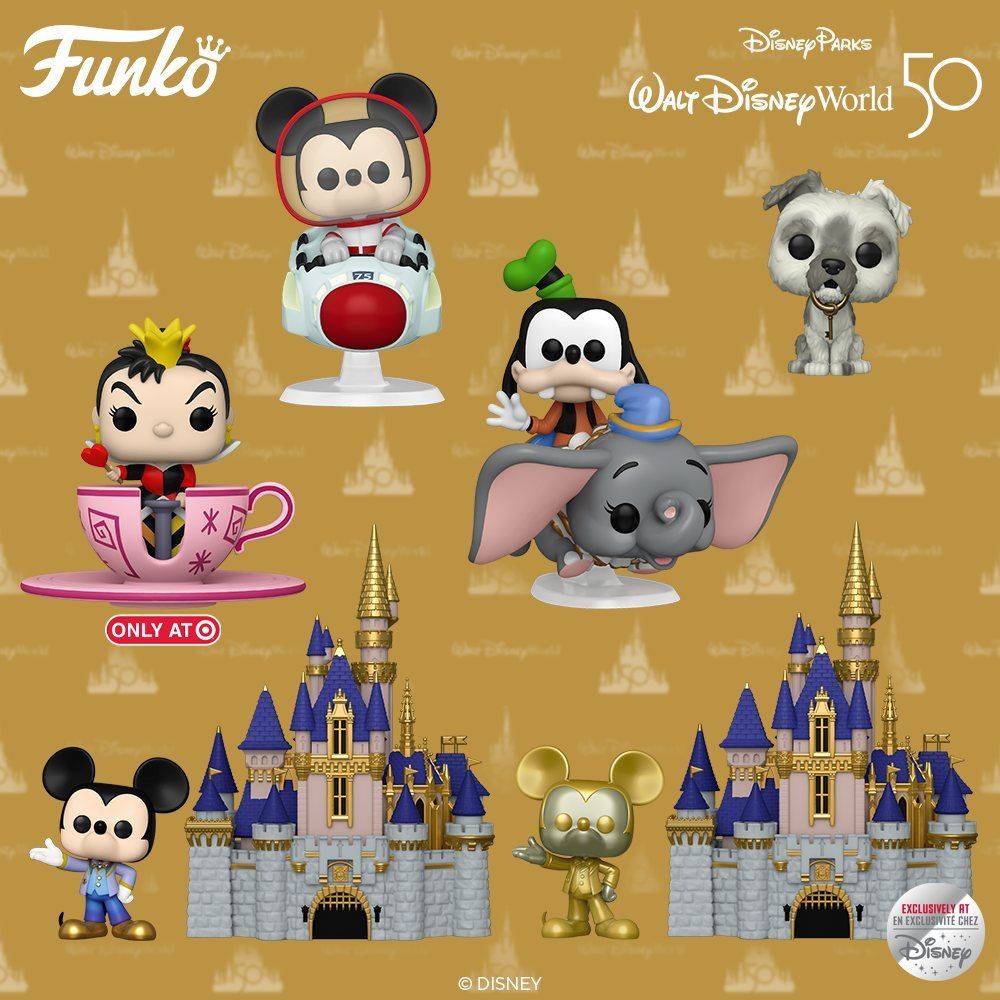 6 Disney POPs to celebrate the 50 years of Disney World
Walt Disney World is celebrating its 50th anniversary and Funko couldn't miss it. For the occasion, 6 new figures are the first pieces of an exceptional anniversary set.
Among the Disney POPs unveiled, there is an exceptional figure of Mickey in front of Cinderella's castle. Everything is perfect on this POP: Mickey Mouse is wearing his ceremonial outfit and has matched his shoes to the gilding of the castle, Cinderella's castle is also sublime with the detail of the stones and the many towers, some of which have a golden roof. Moreover Funko offers a variant of this POP where Mickey is entirely golden!
The other POPs unveiled for the occasion present Disney characters in attractions of the park. We find Goofy at the Dumbo the Flying Elephant Attraction, Mickey Mouse at the Space Mountain Attraction or Queen of Hearts inside a cup from the Mad Tea Party Attraction.
Finally, the last POP also unveiled for the 50 years of Disney World, the very first POP of the dog in Pirates of the Caribbean. Don't you see? Yes, remember the one that Jack Sparrow is trying to coax as he holds in his mouth the key to the cell where he is imprisoned.
Franchises related to this news 💖
POP related to this news 🧙‍♂️