Announcement Coming Soon
Published on 31 August 2021 by Juliette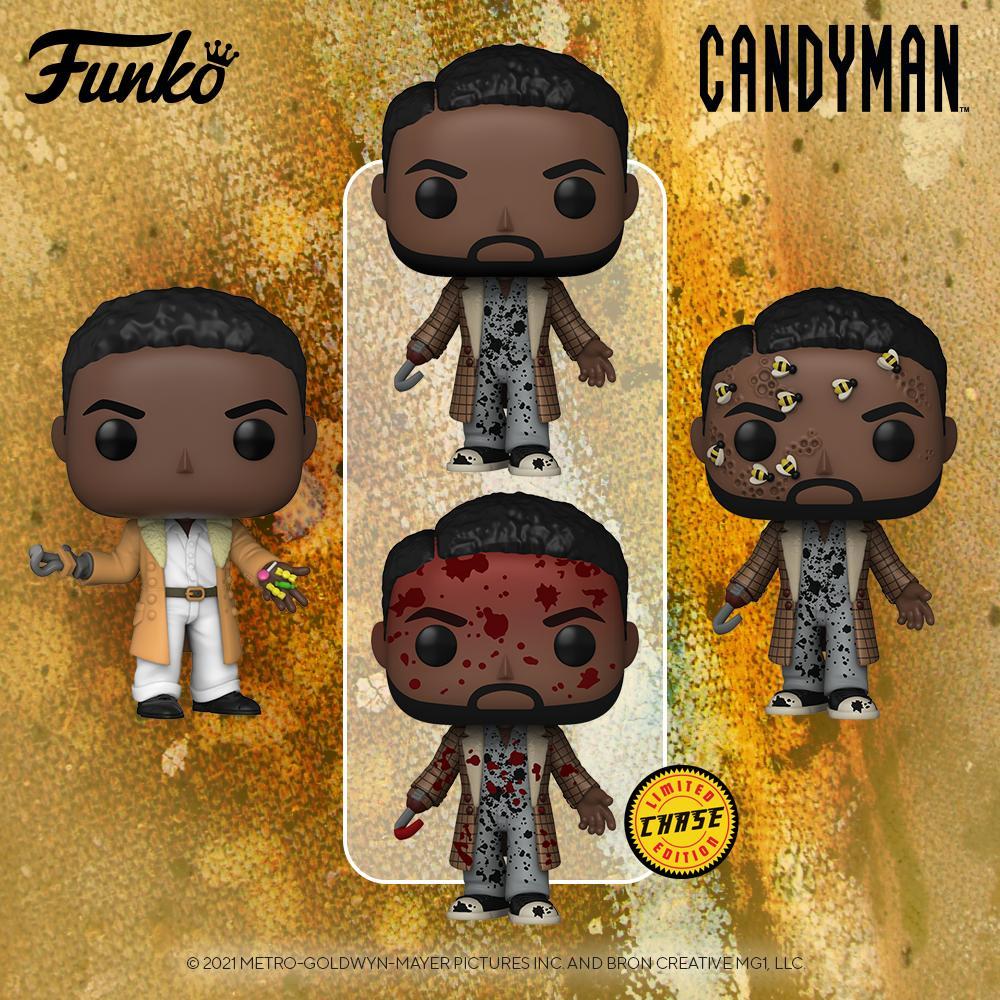 4 POPs from the movie Candyman
Funko has just unveiled the very first POPs of the Candyman movie that will be released this year, a remake of the 1992 horror movie (of the same name). The movie follows the adventures of Anthony McCoy, an artist who decides to draw inspiration for his paintings from a mysterious and terrifying legend.
The legend? That of Candyman, who claims that you can summon Candyman by saying his name five times while looking in a mirror... This summoning then results in a series of horror events...
If you want to add some terrifying POP to your collection, Candyman POP figures are for you! For this wave of POPs, Funko has focused on just two characters: Sherman Fields and of course Candyman himself.
In addition to the Sherman Fields POP, there are three POPs of the Candyman character, including a version where he has bees on his face and a Chase version where he has lots of blood spatter from one of his victims!
Franchises related to this news 💖
POP related to this news 🧙‍♂️