Announcement Coming Soon
Published on 26 August 2021 by Ugo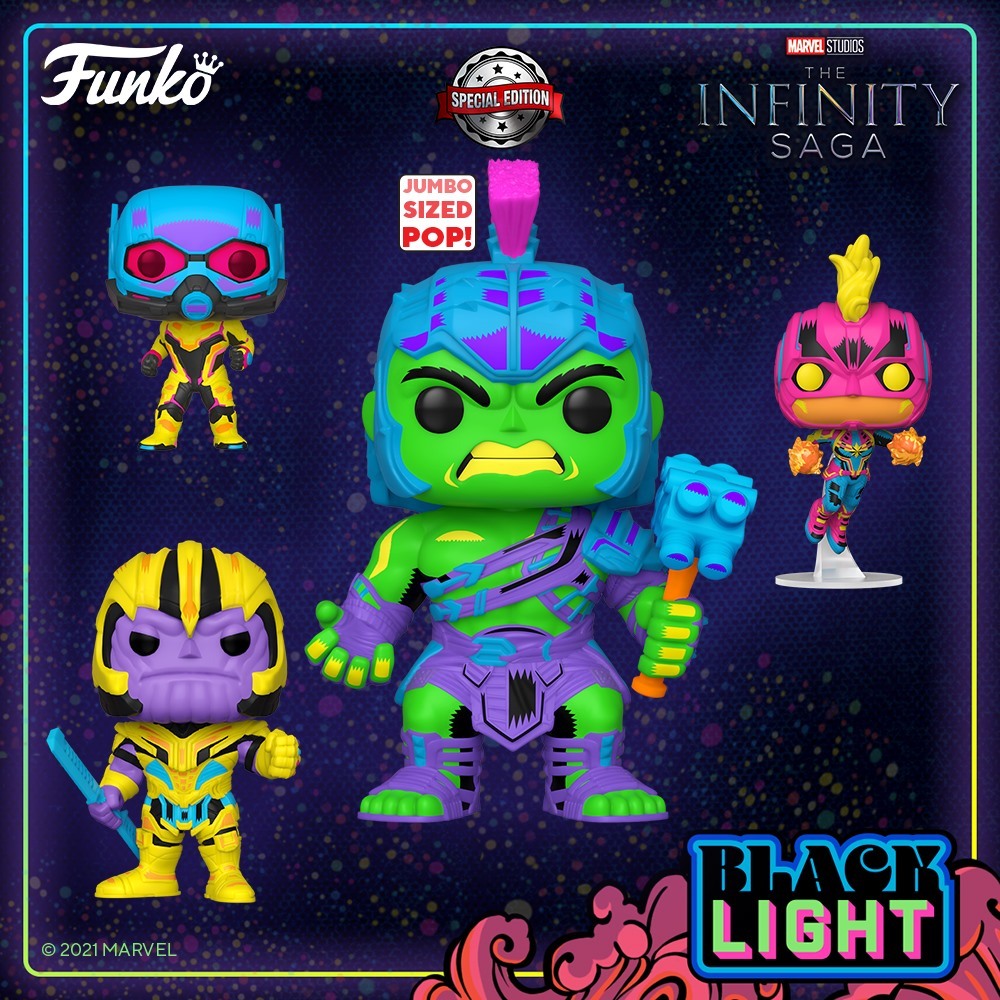 4 new Marvel POPs in Blacklight
This is one of the most recognizable POP styles among all. The graphic and luminous effect is superb and the success of the POP in Blacklight version is not denied since Funko has just announced 4 new figures from the Marvel universe!
For the occasion, we find the Hulk in Supersized version (25cm) with a Blacklight POP from the movie Thor Ragnarok, the Captain Marvel POP from the movie of the same name as well as two other figures from Avengers Endgame: Thanos and Ant-Man.
To date, there are less than thirty POPs with the black light effect and the Marvel universe (X-Men, Avengers and Marvel Comics) is already well represented (this is even the second POP of the Hulk in this style of POP...). The other universes to benefit from it are Disney with characters from Alice in Wonderland and the game Five Nights at Freddy's, but it is likely that we will see more and more characters declined in Blacklight POP.
Franchises related to this news 💖
POP related to this news 🧙‍♂️