Announcement Coming Soon Event
Published on 26 February 2022 by William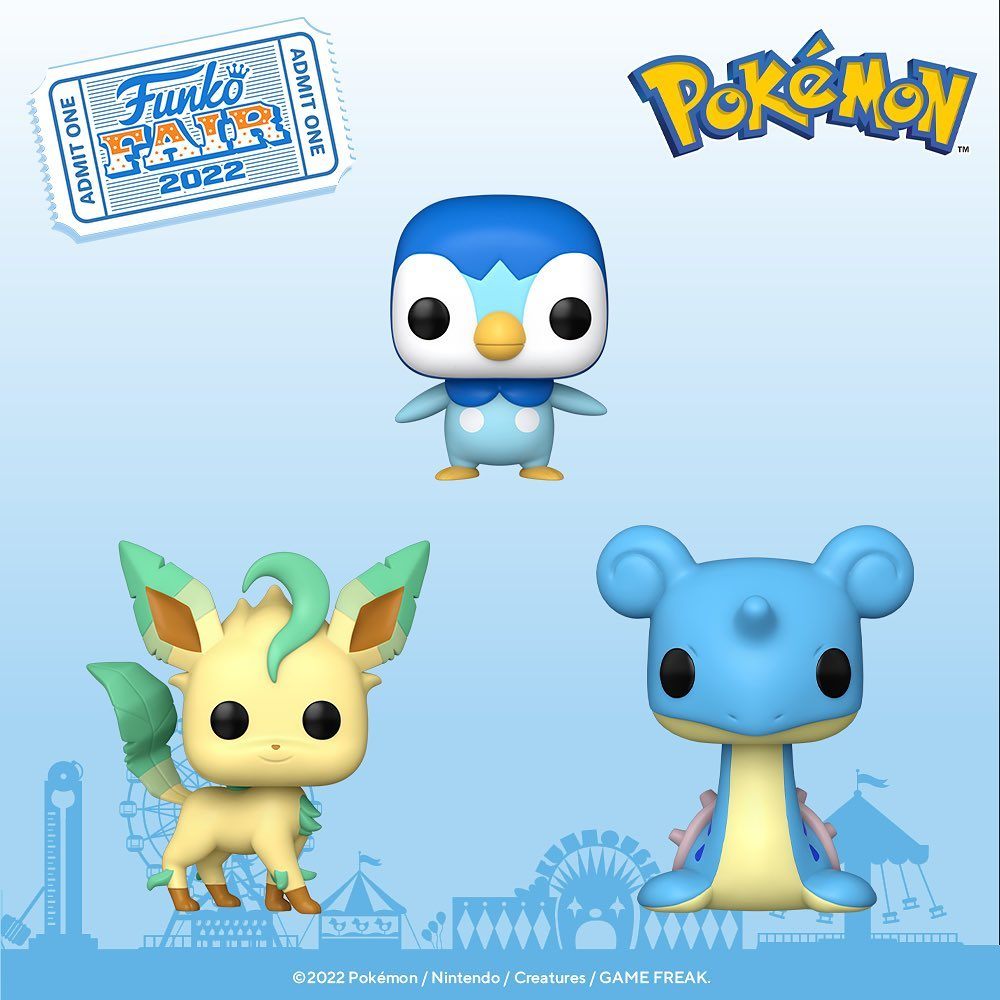 3 new Pokémon in Funko POP
Catch them all, and especially catch these three new Pokémon in POP figures. Indeed, the collection is growing since Funko announced the figurines of Lapras, Piplup and Leafeon. On top of that, Lockhlass will also be available in a Supersized version.
Lapras is a "Water" and "Ice" type Pokémon, number 131 in the Pokédex. A sea creature, it looks like the Lochness Monster with its long neck and fins. The POP of Lapras is very faithful to the little monster since we can recognize his friendly face, the horn on his forehead and of course the imposing gray shell on his back. Note that Funko has also unveiled a Supersized POP of Lapras that matches the gigantic stature of the 2.5m tall Pokemon...
Piplup is a fourth generation "Water" type Pokemon. It looks like a small penguin with a thick feathery down that extends from its neck to its tail. Here again, Piplup is perfectly recognizable on this POP with its yellow beak, blue head and rounded belly.
Last Pokémon to have its own POP, Leafeon is one of Evoli's evolutions which already has many of its evolutions in Funko POP. It is a fourth generation Pokemon that looks like a fox with a donut coat and doe eyes. The shape and color of its ears and tail remind its "plant" side since they are inspired by the leaves of trees.
It was one of the most expected and slowest licenses to start... Clearly, this is no longer the case, as Funko continues to unveil new Pokémon in POP figures. With these 4 new POPs announced at the Funko Fair 2022, this brings the Pokémon POP collection to 68 figures in total!
Franchises related to this news 💖
🗯 News, deals, tips, coming soon,... Don't miss anything and join the community of Funko POP! fans