All the Infinity Warps POP figures
🔎 Filter POP by character:
Franchise of Funko POP Infinity Warps
POP collection Infinity Warps has 15 figures 🎉. The first figurine of the collection came out in October 2020, it was the one of Arach-Knight while the last figurine put on sale by Funko for this series is Iron Hammer (which came out in April 2021). This franchise, under the licence of Marvel Characters B.V. doesn't include (yet) any chase figure. Please note that this franchise does not have multipack (several action figures sold together).
On the price side, the most expensive Infinity Warps POP 💰 (according to our estimation) is Iron Hammer, estimated at 15.00$. On the other side, the cheapest POP action figure of Infinity Warps 🤑, estimated at 9.00$ is Iron Hammer.
The latest FUNKO news related to POP Infinity Warps 📢
09 April 2021
Announcement Coming Soon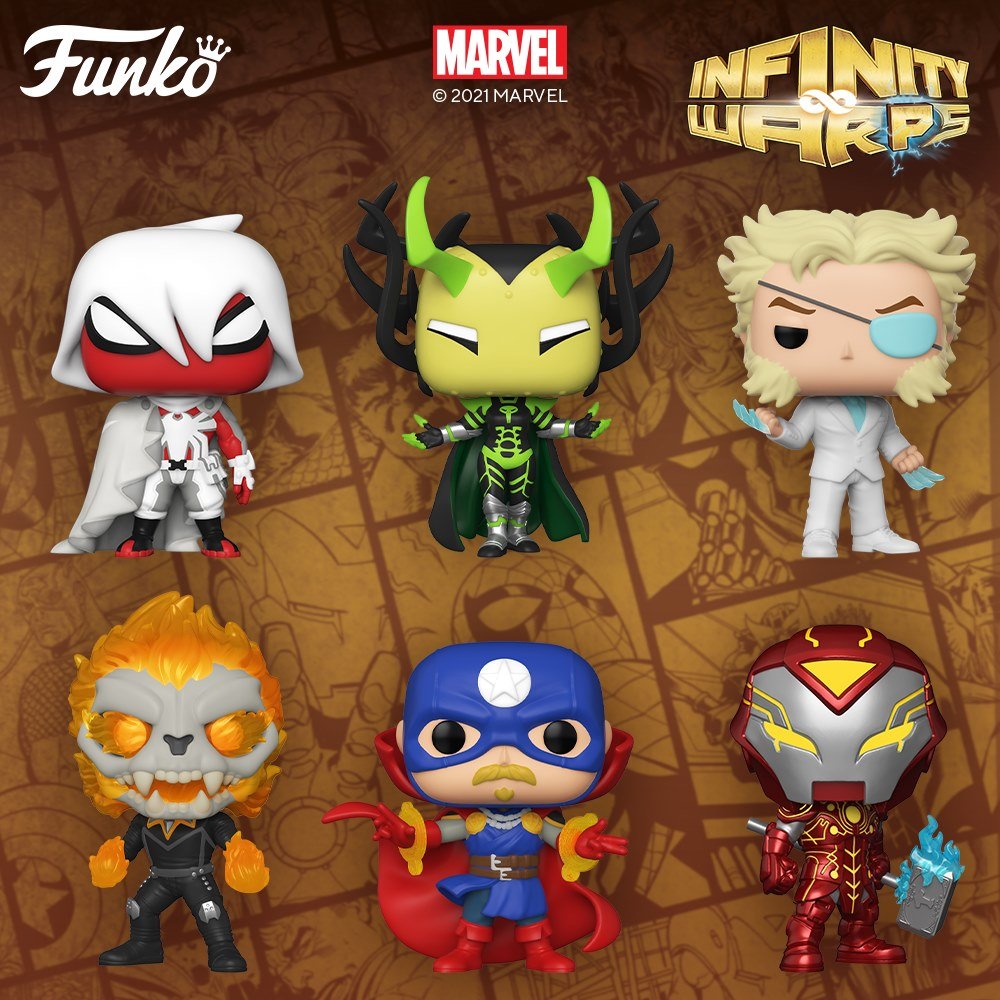 The Infinity Stones have altered reality and created a new universe in which the Marvel heroes have been "mixed". Revealed during the Funko Fair 2021, Funko has just lifted the veil on these new Marvel POPs that will land in June.In total, 12 Inifinity Warps POPs have been announced: Iron Hammer (with a GITD version), Soldier Supreme (also in classic or GITD version), Arach-Knight, Ghost Panther (also with a GITD version), Diamon Patch, Madame Hel, Hot Rocks, Weapon Hex and a 25cm Supersized POP...
22 January 2021
Announcement Coming Soon Event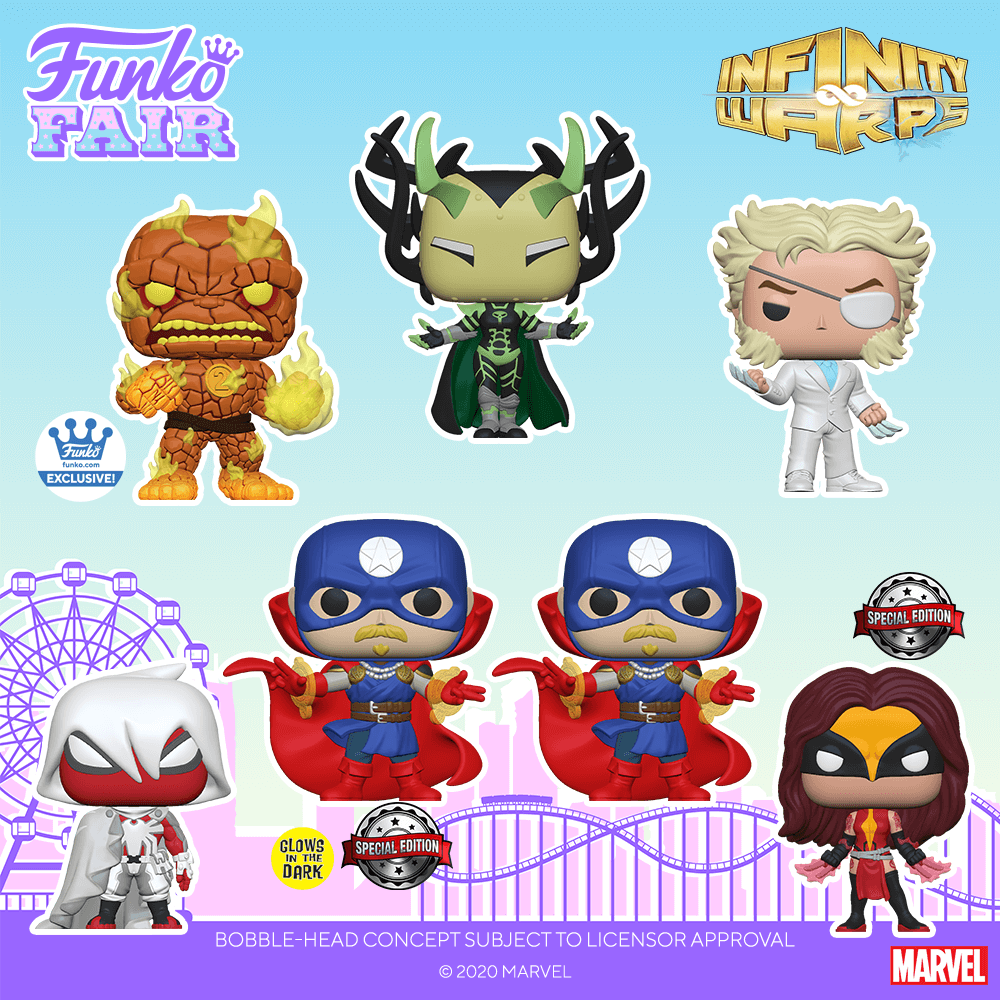 Here's another sensational announcement at the Funko Fair: Marvel POPs from the comic book Infinity Wars where the Infinity Stones have reshaped the Marvel heroes' superpowers, bringing unique combinations to life!Here are POPs quite close to those we are used to see in the Marvel universe but with "changes" in costumes and weapons for these "new" heroes. There are for example: Iron Hammer, a cross between Iron Man and Thor; Hot Rocks which combines two heroes from the Fantastic 4 or Soldier Sup...